OUR STORY
For over two decades, Shani Grosz has created beautiful dresses for women. Her signature line is known for its use of color blocking and cutting-edge tailoring, creating the perfect silhouettes. Her message is very clear: See the dress but FOCUS on the woman.

News anchors, Broadway stars, television personalities and many more in the entertainment industry flocked to the woman who was known for the perfect dresses--Shani.
To know Shani is to know that she is a girl's girl, so it's only logical that her designs are about feeling free and comfortable in your skin. Shani's designs are like the perfect little black dress –something every woman needs in her wardrobe that she can always count on to let her look her best.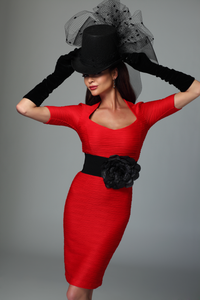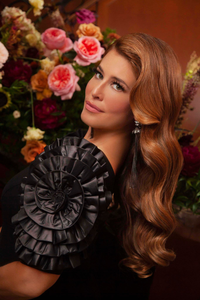 SHANI
OWNER + FOUNDER
A graduate of Parson's School of Design, Shani has established herself as an important and internationally recognized designer with over two decades as the President and Designer of SHANI Collection. She has won many prestigious design awards for her well executed vision of "Wearable Art". Over the years, she has dressed various celebrities and developed numerous wardrobes for both film and TV and as a teacher within the Designer Critic Program at FIT, Shani works closely at developing up and coming talent. Shani designs for the modern woman, celebrating her multi-faceted lifestyle that allows her to be both feminine and strong.